PDF Juggler is a desktop tool to mix, reorder and select PDF pages. It's a clone of PDF Shuffler and PDF Arranger, created both for fun and to have a better user experience on Microsoft Windows. However, due to the tool being written in Java, it is easily available on every platform supported by Java itself.
Using PDF Juggler is very simple: drag&drop PDF files into PDF Juggler, then drag&drop the PDF pages until they're sorted as you want. You may also delete pages or rotate them. When you are satisfied, save the PDF and it's all done!
What does it look like?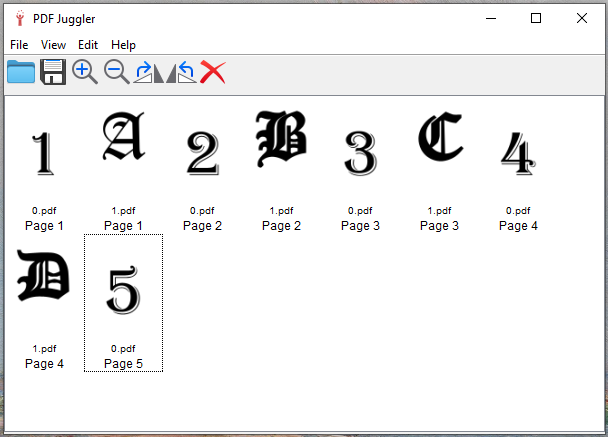 License information
PDF Juggler is free software, licensed under the terms of the GNU General Public License version 3 or any later version. The source code is hosted on the GitHub PDF Juggler page.
Downloads