From August the 21st to August the 24th I've been at the Metro Olografix Camp (codename: MOCA), in Pescara. Metro Olografix is a no-profit association that promotes free access to computer related knowledge; the camp itself was a north European style hacking camp, with people from all around Italy and some from other countries too. I went there with a group of people from Free Software User Group Italy: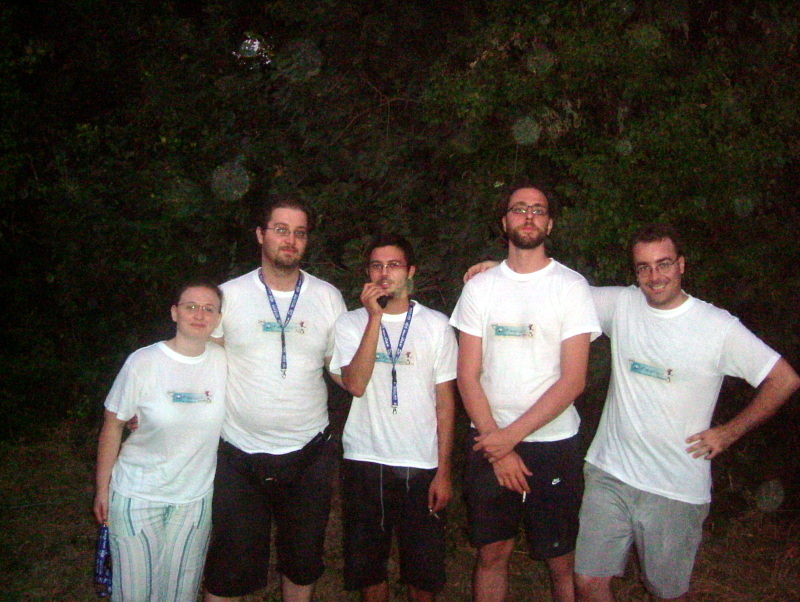 The experience was really amazing: I've never seen so many hackers, crackers, whatever… together in the so-called real life! Special guest was the famous John Draper, in art Captain Crunch:
During the camp there were also talks about several topics, mostly computer security related. I especially enjoyed those about cryptography, secure data erasing and implementing a secure platform based on Gentoo Linux (the Lollobox); I really enjoyed also the "historical" talks: Captain Crunch's one was full of funny anecdotes and Raul Chiesa, together with Alessandro Fossato, made a lovely travel across the Italian hacking and phreaking's scene between the '80s and the '90s.
I also managed to do a talk myself, about disk encryption with Loop-AES. It was really cool… I love to talk in speeches like this and the people listening helped a lot: they were awake and even attentive all the time!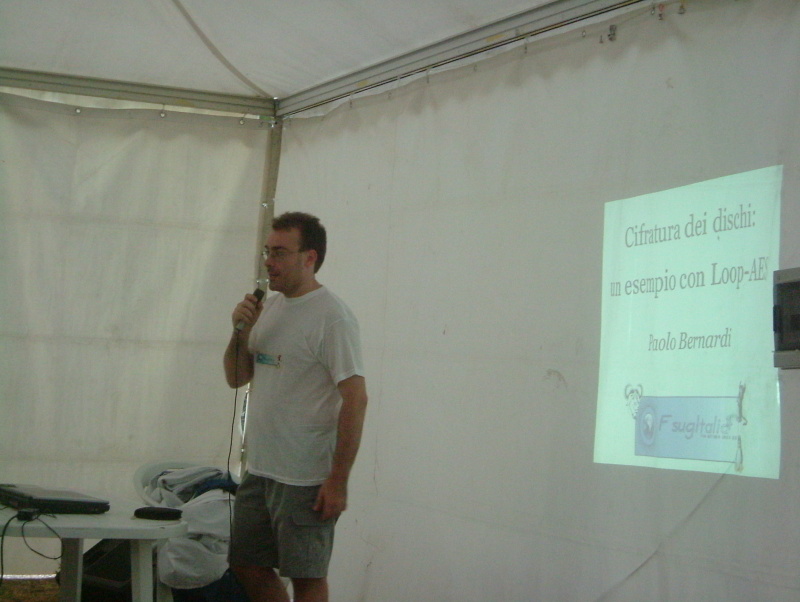 We also found the time to revel at the beach! The sea of Pescara is not very good because of the seaport nearby but few kilometers away the water was clean enough to swim into. Computers, camping and beach… Definitely a great mix!